School's Out for the Summer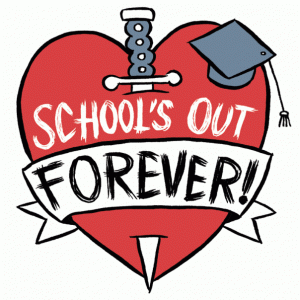 If you're like us, you're collecting things from your kids school and packing them at home for the summer. Some schools even do a "before" and "after" picture of your child. We are all sentimental about how fast our little ones grow! At the preschool age, going from 2 to 3, or 3 to 4, etc makes a huge difference in how we plan their birthday parties, too. Obviously, they can do so much more as they get older. Be aware of how their tastes change.
Last year when my grandson turned 3 he was all about Batman. This year, it's everything Spidey. Last year, at age 3, he was pretty shy around The Bat Hero. This year, after watching Spidey videos non-stop, I predict he'll be very active with Spidey Hero.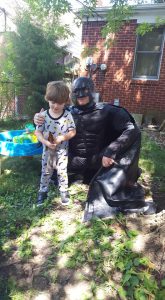 For your 2 or 3 year old, let the character go slowly and warm your child up to their presence. A character without a mask, like a princess, is easier for them to accept than a character in a mascot costume or a super hero mask.
Your 3 or 4 year old will do much better with the mascots and masked characters. Usually, by the time they are turning 5, it's not a problem. It's more difficult to get them to sit for a while. But, that's why our entertainers are prepared to get them active and involved in the show.