This is the first in my weekly articles to help you prepare for any parties this weekend. Whether you are attending or hosting a party these tips will help you ensure your child has the most fun.
Today, I'll focus on babies!
We all know how important it is for 1-3 year-olds to get their naps in.  Your one or two year old might still need two naps per day. It makes the most sense to have the party just after or just before nap time. You'd be surprised how many times the baby is expected to be happy and engaged when it's really their nap time! Then, no matter what the entertainer does, it's almost impossible to get a good, smiling picture with your favorite character.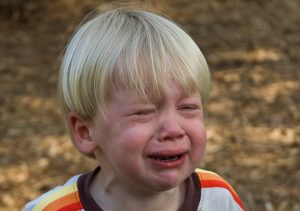 I want you to have a successful party, so here are some things to consider for the 1-3 year olds:
Have the party in the morning, when they are awake and alert. I know this can be difficult. Often, this works out well for your guests. They can come around 10am, perhaps you serve a simple lunch. And everyone leaves by 1. Then the baby can go down for the nap.
Have the party in the late afternoon/early evening. Even a 2-hour party from 3-5 will work. After your baby awakes from their nap she'll be more likely to respond well to all the activities.
Have the party at home so you can put the baby down for a nap if necessary. This probably won't work for 2- or 3-year olds, but can work for 1-year-olds.
At this age, perhaps the best you can do is get a great picture with the birthday child and the character. My performers do a great job of getting a baby or toddler to relax and warm up for that photo opp. The other activities – magic show, games, face painting, balloons – those are really for the older kids. Funnie and Friends will keep them busy and entertained so you can enjoy your time.
Next week, I'll focus on 3-year-olds. Have a great weekend!
Read how our entertainers overcome the fear of costumed characters.